Onions – all year round
DanSø has a close corporation with experienced onion producers in the best suited onions growing areas throughout Europe and Southern Hemisphere.
Best soil conditions, newest technical equipment for sowing and harvesting, drip irrigation, sustainable storage facilities as well as hightech equipment for grading and packing.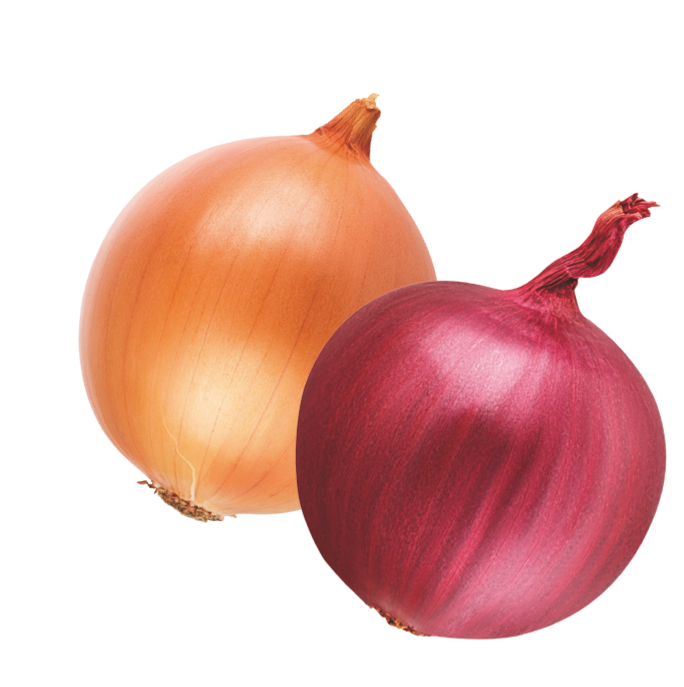 The onion production in Germany takes place in South Hesse where onions are ready for marketing begin at July. In Lower Saxonia the main crop is used for long term storage.
Intensive collaboration with leading onion producers in Denmark, the Netherlands and Austria. Partnership with Spanish onion producers in the area of Valencia and growers in New Zealand and Tasmania.